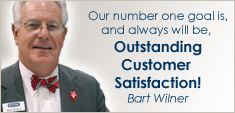 Entré Computer Center
327 King George Avenue SW
Roanoke, VA 24016
540-989-6000
www.entre-roanoke.com
We would love to hear about your Entré Experience.
Send us an email.

"Entre Is The Foundation For Our Technology. We Construct Buildings From That Foundation. It's A Great Partnership!"

Samuel L. Lionberger, III, CEO
Lionberger Construction Company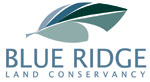 "Entre Computer Center Came Through For Us During The Pandemic. They're Lifesavers!"

David Perry, Executive Director
Blue Ridge Land Conservancy
"We Started Our Technology Journey With Entre Over 30 Years Ago. It's Still Going Great!"

Karen Michalski-Karney, Executive Director
Blue Ridge Independent Living Center

"The Process Was Painless And The Results Were Fantastic!"

Joseph S. Weisman, MD
Ophthalmologist, Blue Ridge Eye Center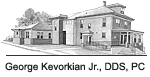 "I Don't Know What I Would Do Without Entre!
Many Thanks For Your Exceptional Service."
Barbara Moore, Office Manager
Office of George Kevorkian Jr., DDS, PC

"Entre Is Superb In Every Respect!
Our Long-Time 'Go-To' Firm!"
Alan E. Ronk, President & CEO
Community Foundation Serving Western Virginia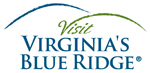 "Entre Delivers Outstanding Customer Service
That Is Essential For Our Business."
Landon Howard, President
Visit Virginia's Blue Ridge
"The Ultimate Professional Experience."
Tom van Duursen, General Manager
The Shenandoah Club

"Thank You For Your Expertise And Exceptional Service
So We Can Focus On Our Patients."
Janine Underwood, Executive Director
Bradley Free Clinic
"I Cannot Imagine Doing Business In Today's World
Without Entre Computer Center's Help."
Terry L. VandeLinde, President
VIP Planners, Inc.
"Professional Experts……..We Love Those Guys!"
David A. Crane, Executive Director
Roanoke Symphony Orchestra

"Entre Has Been Our Technology Partner For Over 30 Years. That Says It All!"
Tina Rush, President & CFO
F & S Building Innovations Inc.
"Super Partners! True Professionals! Trusted Advisors!"
Karen Mason, Executive Director
Habitat for Humanity in the Roanoke Valley

"Customer Service Without Parallel!
Entre's Customer-Centric, High-Touch Approach
Makes For An Excellent High-Trust Partnership".
Keith E. Hartman, Director
Roanoke Regional Small Business Development Center
"It's Refreshing, The Trust, Advice, And Peace Of Mind
We Receive From Entre."
Samantha Craft, General Manager
The Roanoker Restaurant

"Their Expertise And Customer Service Are Unparalleled.
I Can't Recommend Entre Enough!"
Cindy Petersen, Executive Director
Taubman Museum of Art
"Entre's Knowledge And Service Is Far Superior
To The Competition."
Steve Strauss, President
Strauss Construction Corporation

"Excellence In Customer Service And Outstanding Ethics."
Bill Bundy, Managing Member
Bundy Group, LLC
"Exceptional Service, Entre Is Always There
When You Need Them."
John Gilliam, Franchise Owner
AFC / Urgent Care

"We Do Construction. Entre Does our Technology."
Joe Miller, President
E. J. Miller Construction Company

"WOW! Let me say that again backwards. WOW!"
Chris Head, Franchise Owner
Home Instead Senior Care

"Incredible Service, Entre's A Part Of Our Team"
Afira DeVries, President & CEO
United Way of Roanoke Valley

"Enthusiastically Recommend, We Just Completed The Smoothest Conversion Ever!"
Sharon Jarrett Thacker, President & CEO
Family Service of Roanoke Valley

"Thank You For Keeping Us Going At Our Multiple Locations."
David B. Spigle, Partner
Spigle, Massey & Clay, P.L.C.

"Exemplary In Every Way."
David Lowen, President
Foti Flynn Lowen & Company

"Outstanding Service and Great People!"
Ken Lanford, President
Lanford Brothers Company

"Real Professionals."
Joyce Waugh, President
Roanoke Regional Chamber of Commerce

"Entré Is A Quality Company We Trust."
Agness H. Henderson, Executive Director
Roanoke Valley Speech & Hearing Center

"Best Decision We Ever Made."
Cathy Cobbs, Systems Manager
Physicians To Children

"Ethical and Trustworthy."
Julie Wheeler, President & CEO
Better Business Bureau Serving Western Virginia

"Invaluable Partners."
Sammy Oakey, President
Oakey's Funeral Service

"Responsive, Professional and a Pleasure to Work With."
Susan K. Still, President & CEO
HomeTown Bank

"A Wonderful Partnership."
Brian Blake, President
Blake Construction of Virginia Inc.
"They keep our office computer systems healthy.
We appreciate the entire Entré team."
Dr. Larry Monahan, President & Chairman of the Board
Jefferson Internal Medicine Associates